PADI Basic Freediver Course
PADI Basic Freediver Course
Duration: Approximately 8 hours, excluding independent study
Meeting point: Sunreef at The Wharf, Mooloolaba
Price: $299 including PADI Touch eLearning
If you need to hire gear, please see our booking form for more information.
The PADI Basic Freediver course is a subset of the PADI Freediver course.
It's a great first step for developing solid freediving skills. You learn basic freediving principles and focus on practicing breath hold techniques in a pool or confined water site.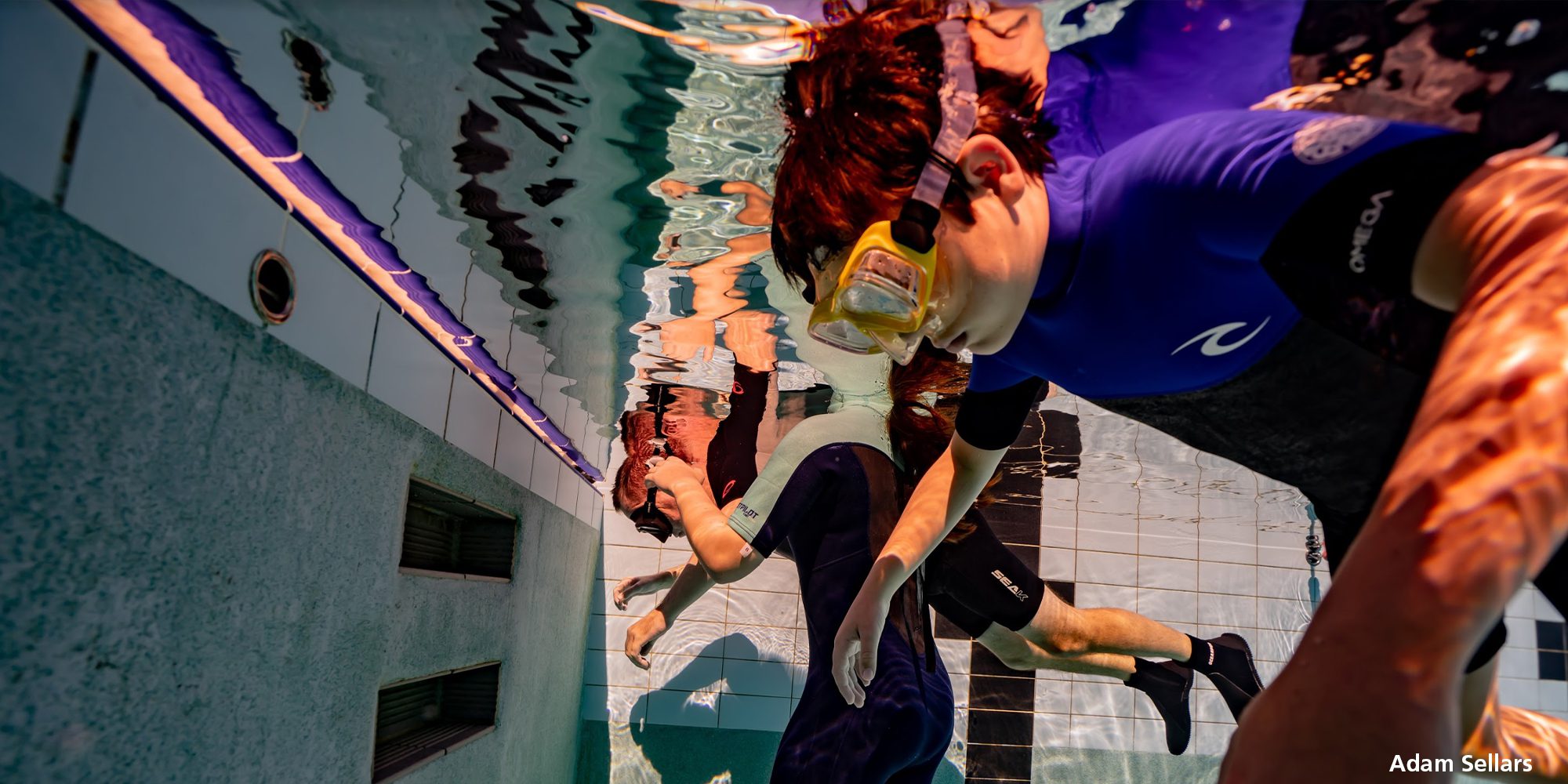 What you can expect
Check in at Sunreef starts at the time outlined on your confirmation email or text. 
Half day theory: We will start the day with theory in the classroom, go over any questions you may have from the eLearning portion of your course. This is followed by a breath workshop before heading to the pool for static and dynamic training techniques.
Half day confined water: At the pool, you will practice static and dynamic apnoea techniques. Goal: Static apnoea of 90 seconds; Dynamic apnoea of 25 metres.
Freediving equipment
Mask, snorkel, fins, wetsuit and possibly a weightbelt. Gear designed specifically for freediving is best although scuba or snorkelling equipment will still be suitable to successfully complete this course.
For equipment, it isn't just a case of buying the "best" gear on the market – it's a matter of choosing the best freediving gear for you. You will need something that fits your needs, your body, and will help you reach your goals. 
Sunreef carries a wide range of brands from Australian Underwater Products as well as ScubaPro. The professionals at Sunreef will give you personalised advice on how to choose a mask, snorkel, fins, wetsuit, weight system, and even computer for you. We have products that are specifically designed for freediving, and we will help you find equipment that matches your preferences and budget.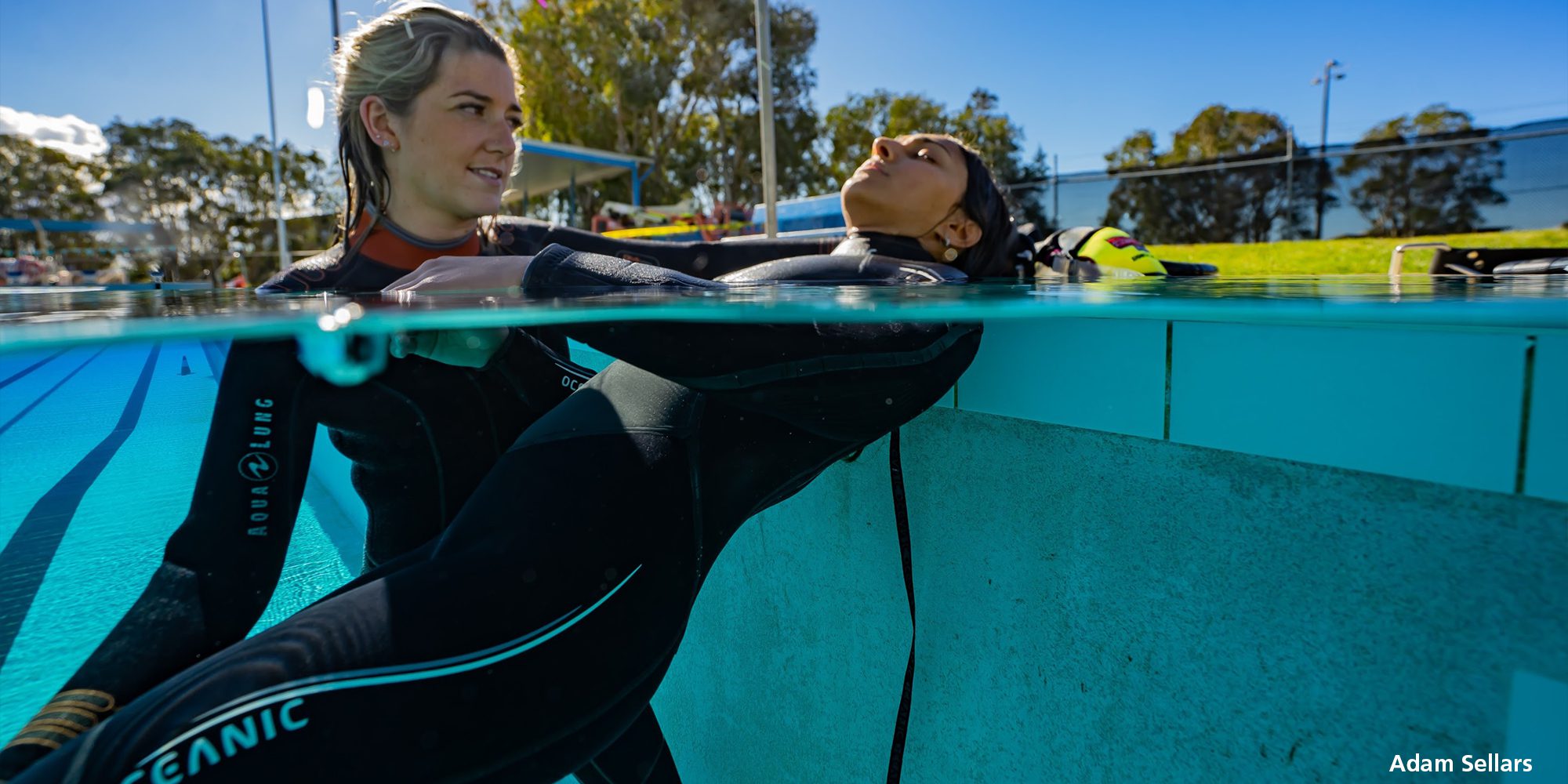 Student Divers please read the following
To enroll in a PADI Basic Freediver course you must be 12 years old or older. You need adequate swimming skills and need to be in good physical health. No prior experience with snorkeling, skin diving or freediving is required. You must provide your own equipment.
Prerequisite: No prerequisites.
Required forms: Each diver must complete a Sunreef PADI Freediver/Snorkeler Waiver before starting this course with us. This will be sent out to you with your booking confirmation. You may be required to also complete a dive medical prior to your course, please ensure you check over the forms sent to you on booking to check if the dive medical will be needed.
Course confirmations: The course dive will depend on the sea conditions and weather. We will monitor this closely and if the weather or sea conditions are unsuitable, we will let you know as soon as we can. We will send out an email and text message the day before your trip around 3:30 pm to inform you of the status of the trip and its departure time. If you do not receive the text message and email you must call us on +61 7 5444 5656 we will not call you to confirm receipt of the messages.
Parking: The Wharf complex has 4 hour parking available, however you will need to find suitable parking for the tour you are on as some of our trips will be over 4 hours. There are some unlimited parking spaces available outside of The Wharf Mooloolaba / SEA Life car park, however please keep in mind especially if you are on an 11:30 am or later trip that parking can get very busy. Please give yourself at least 15-20 minutes for parking. You can find a parking map of The Wharf Mooloolaba here.
Book the PADI Basic Freediver Course
enquire about the PADI Basic Freediver Course