PADI Rescue Diver Course
Duration: Approximately 2 days, excluding independent study
Meeting point: Sunreef at The Wharf, Mooloolaba
Price: $699 including a trip to our local reefs (charter fees plus tanks and weights), pool entry fees, PADI Touch eLearning, an internationally recognised PADI Rescue Diver Certification, and credit towards your Master Scuba Diver rating.
If you need to hire gear, please see our booking form for more information. Please see below for required equipment. If you would like to purchase equipment take advantage of the Sunreef Student Diver Discount to purchase necessary gear. 
Prerequisite: You will need to hold a PADI Advanced Open Water certification or equivalent. You must also have First Aid and CPR training within the last 24 months. Rescue divers must be adequate swimmers, feel comfortable in the water, and in good physical health. You must be 12 years or older. You may be required to get a dive medical clearance before starting the course.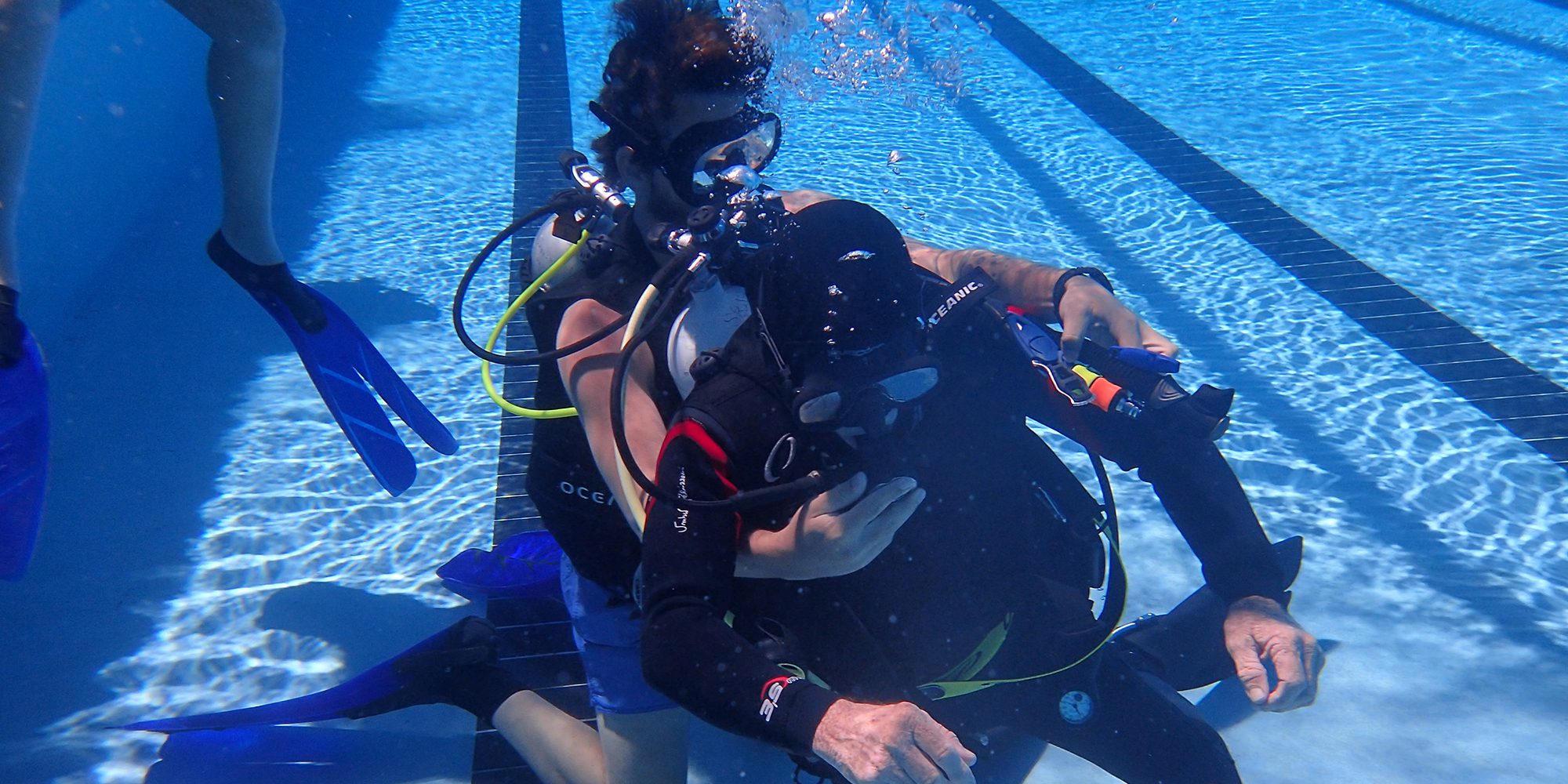 What you can expect
At the Rescue Diver level, students are ready to learn to manage more complex dive emergencies and to apply direct intervention techniques to assist others in an emergency. Although the nature and context in which rescue training may be used is serious, the course is an enjoyable challenge that builds diver confidence.
Rescue Divers learn to look beyond themselves to consider the safety and well-being of other divers. This is why the PADI Rescue Certification is a prerequisite for all PADI Professional level training.
Check in at Sunreef starts at the time outlined on your confirmation email or text. 
Day 1
Half-day theory: We will start the first day of your course with theory in the classroom, go over any questions you may have from the eLearning portion of your course. 
Half-day confined water: At the pool our instructors will ask you to perform techniques from your eLearning and demonstrate how to do these before your day in the ocean. This is a physically demanding course, through realistic in its conduct, content and approach. 
Day 2
The final step is the half day on the local reefs where you will complete all the skills and rescue scenarios. These ocean dives are where you will finalise your training and qualify you as a fully certified PADI Rescue Diver.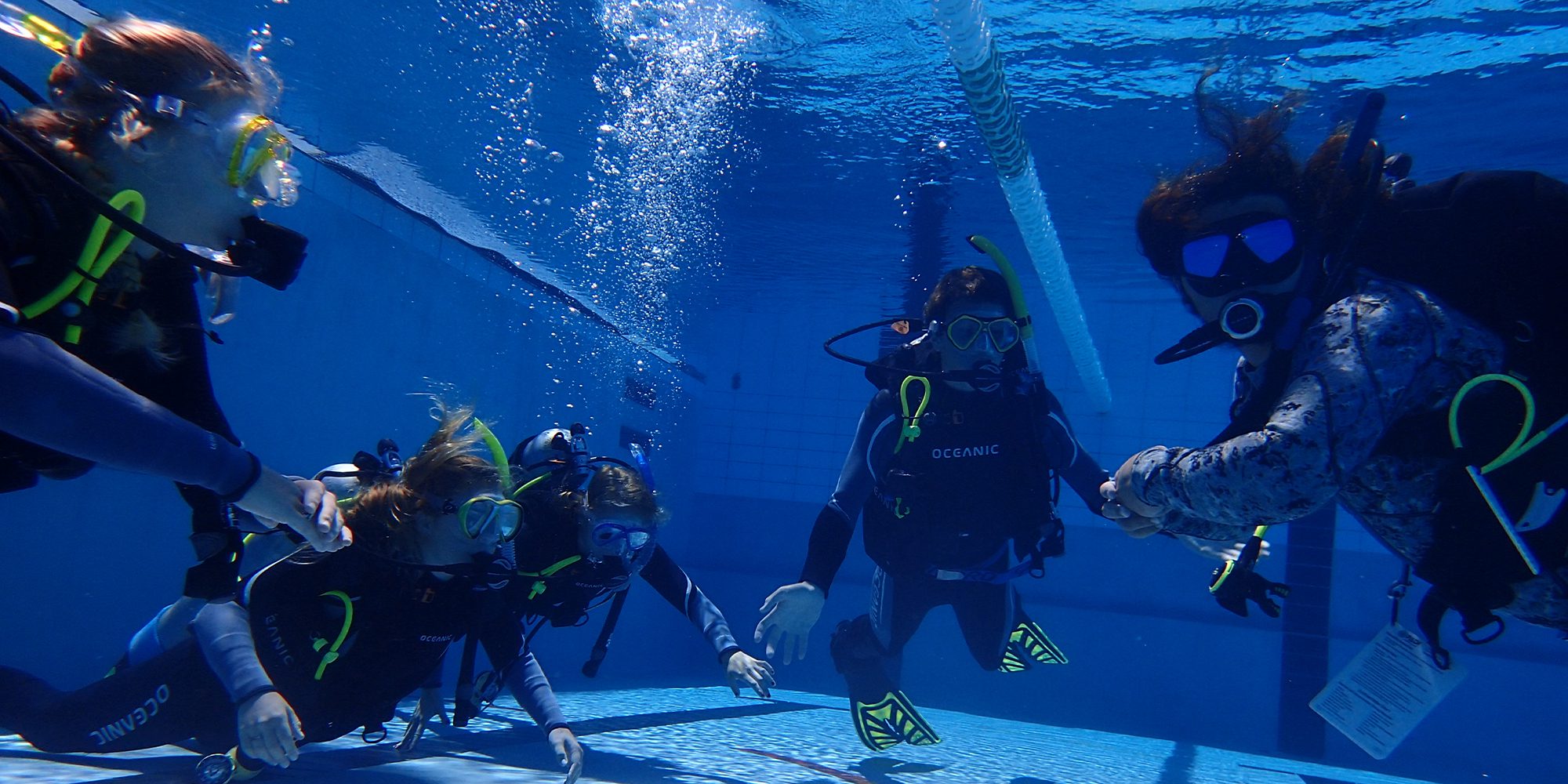 Scuba diving equipment
Air tanks and weights are included in the course, however please see the below list of the equipment required to complete the course:
Mask, Snorkel and Fins
BCD (with whistle and SMB)
Regulators
Dive computer/watch
Pocket mask (not available for hire)
Wetsuit
If you do not have all the above listed gear, it will be available for either hire or purchase from our shop.
Take advantage of the Sunreef Student Diver Discount to purchase necessary gear. The Sunreef shop has many options to purchase all the above listed gear, your PADI Dive Instructor or the Sunreef shop crew will help you with finding the best options for you, and give you recommendations on everything you need.
Student divers please read the following
To enroll in a PADI Rescue Diver course you must be 12 years old or older. You need adequate swimming skills and need to be in good physical health.
Prerequisite: Minimum PADI Advanced Open Water certification or equivalent.
Required forms: Each diver must complete a Sunreef PADI Continuing Education Enrollment Form before starting this course with us. This will be sent out to you with your booking confirmation. When booking in for your PADI Rescue Course you will receive a link to a waiver. If you answer "YES" to certain medical questions on this waiver, you will need to receive a medical statement from your doctor. We will provide the acceptable format for the medical statement if required. Please read our Terms and Conditions for more information.
Course confirmations:
Day 1 will depend on how many other students are booked on for the day as this course requires a minimum of two students in total. We will send out an email and text message the day before your trip around 3:30 pm to inform you of the confirmed check in time of the course.
Day 2 will depend on the sea conditions and weather. We will monitor this closely and if the weather or sea conditions are unsuitable, we will let you know as soon as we can. We will send out an email and text message the day before your trip around 3:30 pm to inform you of the status of the trip and its departure time.
Seasickness and equalization: If you find yourself dealing with seasickness or being unable to equalize, our crew will look after you and ensure you are comfortable and safe. However, as this is not something in our control we will not issue any rebookings or refunds for inability to equalize or being seasick and not completing dives. We suggest you consider seasickness tablets to minimize the risk of seasickness affecting your trip.
Parking: The Wharf complex has 4 hour parking available, however you will need to find suitable parking for the tour you are on as some of our trips will be over 4 hours. There are some unlimited parking spaces available outside of The Wharf Mooloolaba / SEA Life car park, however please keep in mind especially if you are on an 11:30 am or later trip that parking can get very busy. Please give yourself at least 15-20 minutes for parking. You can find a parking map of The Wharf Mooloolaba here.
Book day one of your PADI Rescue Diver Course
We will be in contact with you to book the second day and go over any necessary information