Sunset Cruise Mooloolaba ON WHALE ONE
Take in the stunning colour shifts on a Mooloolaba sunset cruise onboard Whale One, the Sunshine Coasts' largest and most comfortable cruise vessel.
Duration: Approximately 1.5 hours
Meeting point: Sunreef at The Wharf, Mooloolaba
Price: $35 adults $25 Children (4-14). Infants are free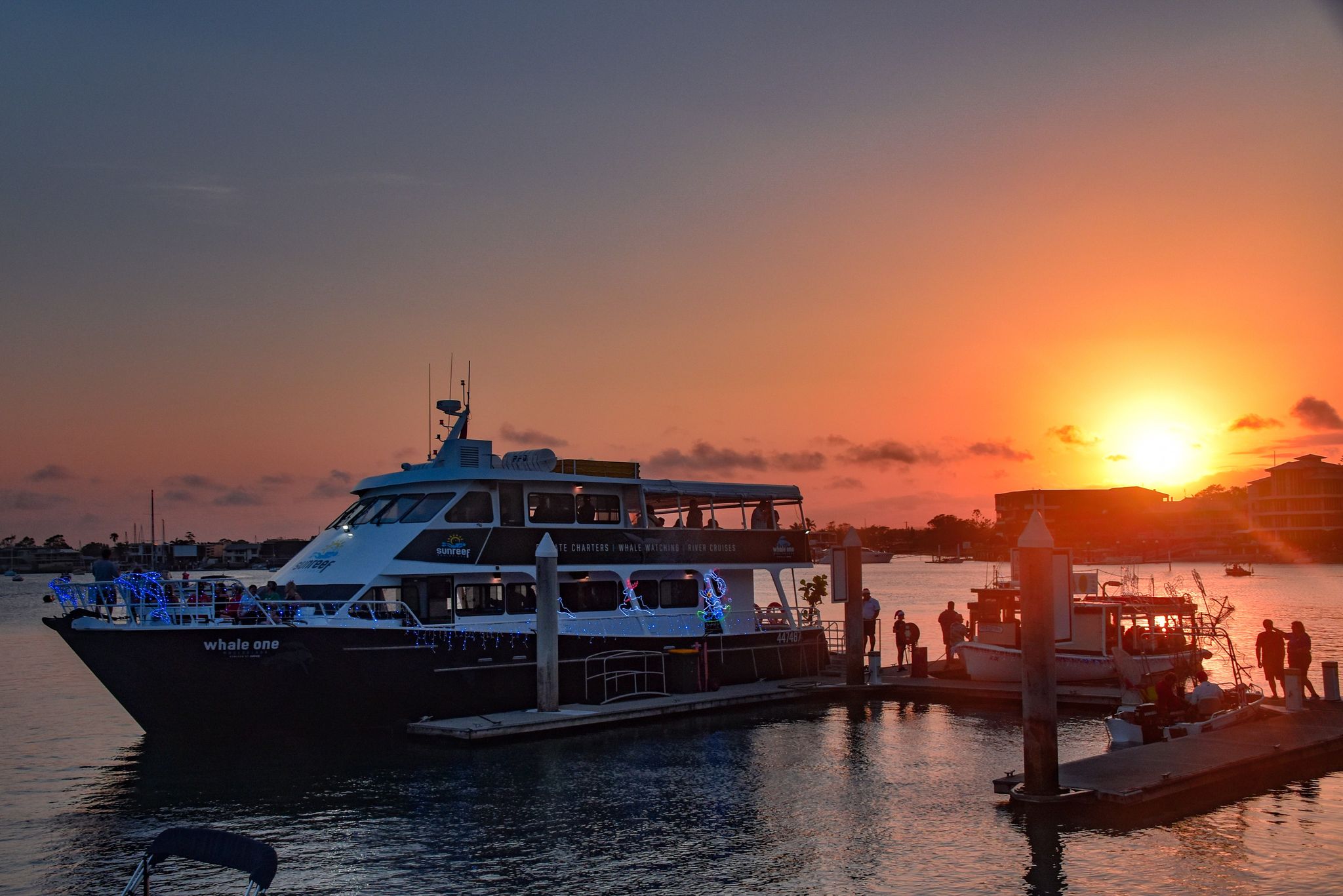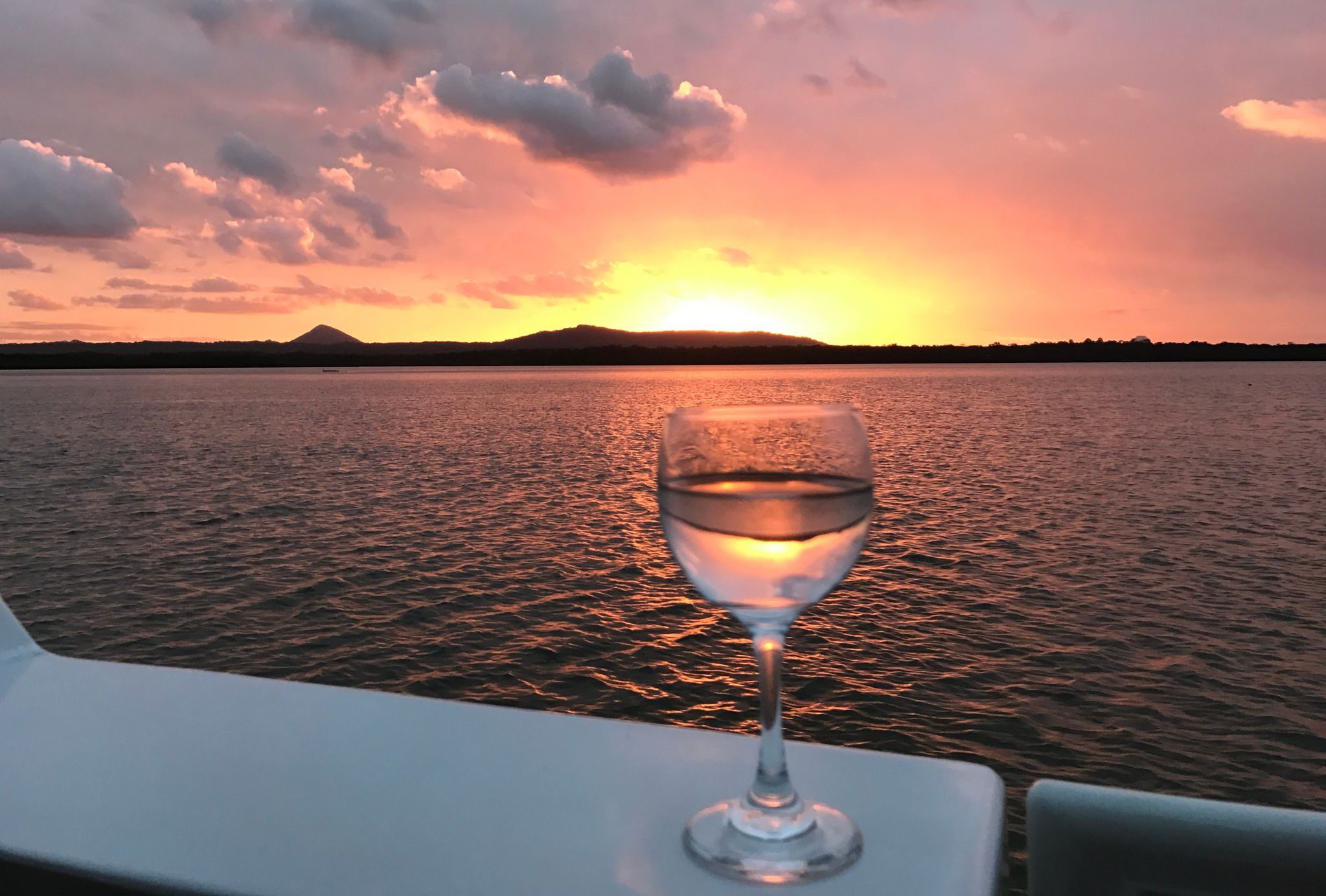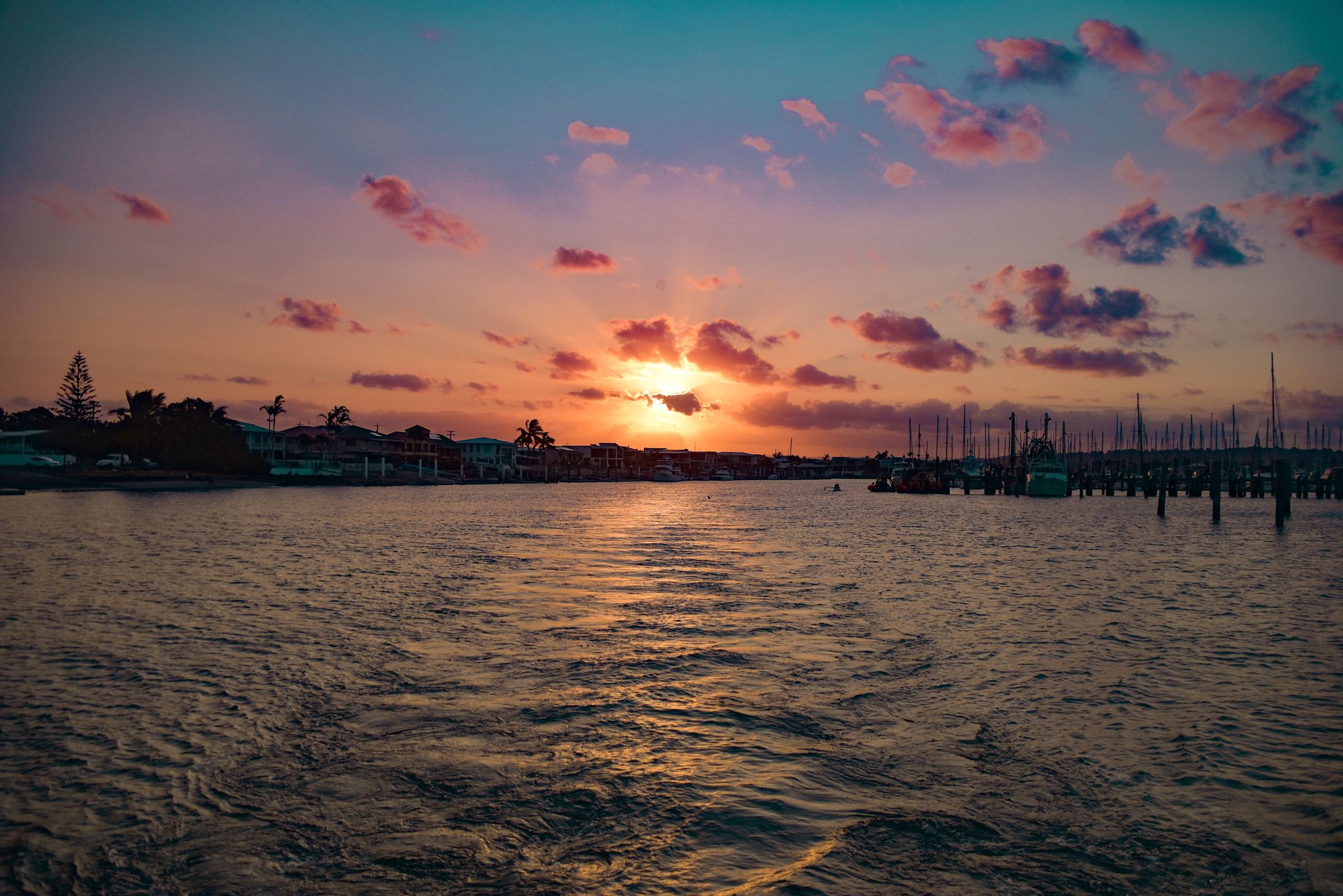 what to expect
Enjoy the best sunset views from The Sunshine Coasts largest & most luxurious 2 story catamaran Whale One as you cruise the Mooloolah River and out into the Mooloolaba Bay (weather permitting). 
the vessel
After checking in for you sunset cruise with Sunreef at the Wharf Mooloolaba you will board the iconic Whale One. Previously owned by Steve Irwin this multi-level catamaran has been transformed into the Sunshine Coast's largest and most comfortable cruising option. Whale One is the only 2 story vessel capable of taking up to 120 passengers in total comfort.
This spacious vessel is equipped with 2 fully licensed bars to ensure your thirst is quenched while you take in the sunset views of the Sunshine Coast. The 360-degree range of vantage points around the vessel allows plenty of great photo opportunities.
The itinerary
Approx. 1 hour into your cruise you'll witness the beauty of the Sunshine Coast sunset either from the bay (weather permitting) or a suitable vantage point at the Mooloolaba River mouth. This is perfect opportunity to bask in the final rays of sun for the day over a refreshing drink. Once the sun has settled for the evening it's time to slowly make our way back to the Sunreef pontoon at The Wharf Mooloolaba and head to The Dock to continue your evening
Cruise Terms and Conditions
Trip confirmations: We will send out an email and text message the day before your trip around 3:30 pm to inform you of the status of the trip and its departure time. If you do not receive the text message and email you must call us on +61 7 5444 5656 we will not call you to confirm receipt of the messages.
Check in:  Check in at Sunreef will start at the time outlined on your confirmation email or text. When you arrive, we will see you at our check in desk and provide you boarding passes before you line up to board the vessel.
Parking: The Wharf complex has all day parking available, which you will need due to the length and nature of the activity. Please keep in mind especially if you are on an 11:30 am or later trip that parking can sometimes get very busy. Please give yourself at least 15 – 20 minutes to find parking. We recommend that you park your vehicle in the Sea Life (Underwater World) car park at The Wharf Mooloolaba, 123 Parkyn Parade. You can find a parking map of The Wharf Mooloolaba here.
What to bring: Feel free to wear what you would like for this event, there are inside/outside areas and it it protected. We are aware that some may be wearing stiletto heels, ladies please note that you will be asked to wear heel protectors on your shoes. Please ensure you have your personal medications with you (e.g. asthmatics, heart disease, anaphylaxis, etc.).
NO alcohol is to be taken on or carried off the vessel. All vessels are non-smoking.
Unfortunately there is no wheelchair access available on any of our vessels.
Seasickness: This trip is in the Mooloolah River, a very calm water cruise. If you know you are highly susceptible to seasickness or motion sickness you may consider seasickness tablets to minimize the risk of seasickness affecting your trip. There are no refunds for seasickness.
We have a 72-hour cancellation and rebooking policy. If we, the Sunreef staff, cancel the cruise, a full refund will be provided. A cancellation by you, the customer, made less than 72-hours prior to departure incurs a 100% cancellation fee (NO REFUNDS). A "no show" on the day also attracts 100% cancellation fee.