coral conservation survey Dive
Coral conservation Survey Dive
Join the Coral Conservation Effort on the Sunshine Coast with Sunreef's Unique Dive Experience
Dive into a world of underwater wonder and play a pivotal role in coral conservation along the Sunshine Coast. Sunreef's Coral Conservation Survey Dive offers an unparalleled chance to engage directly in the preservation and restoration of our magnificent reef ecosystems.
As a participant in the Coral Conservation Survey Dive, you do more than just explore the breathtaking underwater landscapes. You become a vital contributor to vital scientific research aimed at safeguarding the reefs' future. This hands-on experience in citizen science empowers you to assist in crucial tasks like data collection, coral health monitoring, and the development of effective conservation strategies.
Your participation is more than just a dive; it's a commitment to the health and longevity of the Sunshine Coast's coral reefs. By joining Sunreef's Coral Conservation Survey Dive, you become an advocate for marine preservation, helping to ensure that these delicate ecosystems continue to thrive for generations to come.
Embrace this extraordinary opportunity to make a meaningful difference. Sign up for Sunreef's Coral Conservation Survey Dive today and be at the forefront of protecting our precious marine habitats.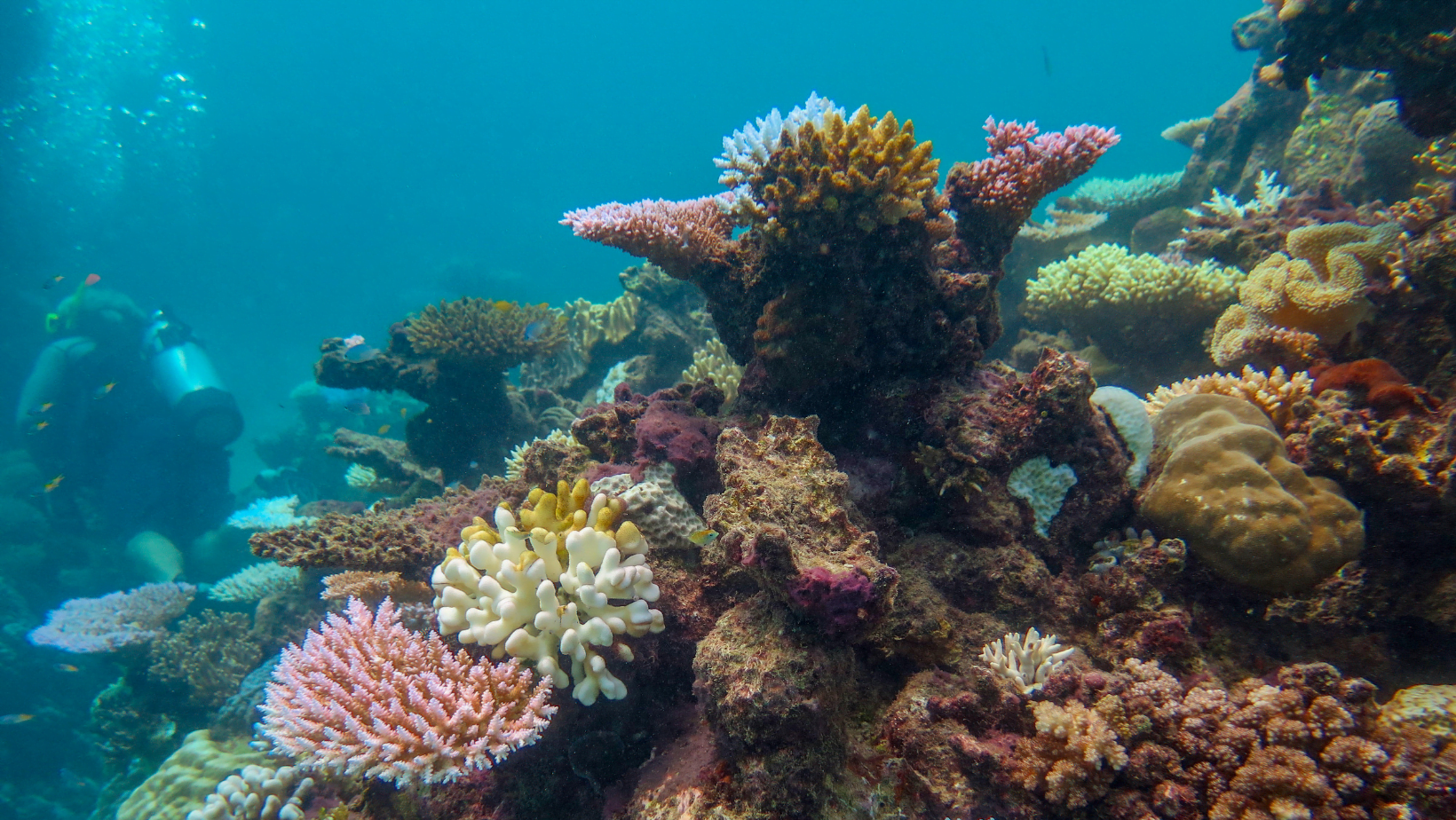 Suitable for: Open water certified divers and above
Duration: Approximately 5 hours
Meeting point: Sunreef at The Wharf, Mooloolaba
If you need to hire gear, or would like to combine this with a Nitrox (Enriched Air) Course,  please see our booking form for more information.
Coral Conservation Survey Dive: What to Expect
Prepare for an impactful day of coral conservation with Sunreef's unique Coral Survey Dive. Your journey starts at the time mentioned in your confirmation.
Upon arrival, our team will assist with your diving gear, ensuring everything is set for your coral conservation mission. If you're renting gear, rest assured it will be ready and waiting for you.
As we embark toward our local reef sites, our experienced crew will brief you on the day's coral surveying activities. The boat ride to our chosen site for coral conservation research takes about 45 minutes, offering a serene transition to the underwater world.
Each dive, lasting up to 50 minutes, is a vital part of our coral health monitoring efforts. You'll participate in two distinct survey dives, exploring various sections of the reef and contributing to valuable coral conservation research. You have the freedom to dive with a buddy or join one of our guides.
During the surface interval, enjoy snacks and refreshments while discussing the day's findings and comparing charts. Feel free to bring your own lunch, especially if you have dietary restrictions.
After a day dedicated to coral conservation, we return to the shop, where our team can assist in unloading and cleaning your gear. This Coral Conservation Survey Dive is more than just an adventure; it's a step towards preserving our delicate marine ecosystems.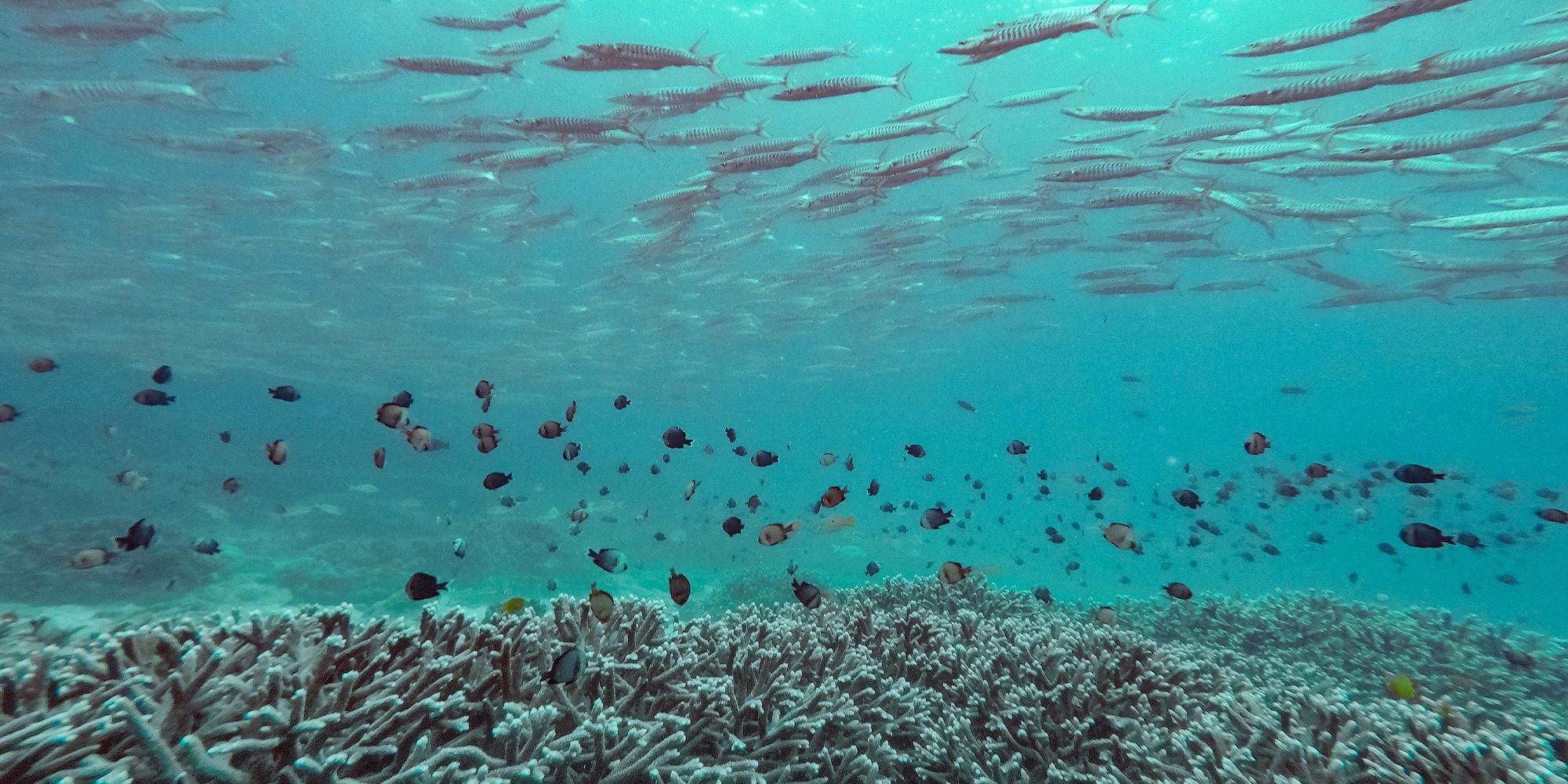 Coral Survey Dive
live calendar below