Mudjimba Island dreamtime Cruise
Mudjimba Island Dreamtime Cruise
Immerse in Gubbi Gubbi Dreamtime on the Exclusive Mudjimba Island Dreamtime Cruise
Join us aboard the renowned Whale One for an exclusive adventure like no other—the "Mudjimba Island Dreamtime Cruise." Limited to just 100 people, this intimate family-friendly activity promises an in-depth exploration of indigenous heritage, Gubbi Gubbi (Kabi Kabi) Dreamtime stories, and the pristine beauty of Mudjimba Island's coastline.
Cruise Highlights
Exclusive Experience on Whale One
Embark on a truly exclusive journey aboard Whale One. With a strict limit of 100 passengers, this intimate cruise ensures a personal and immersive experience for everyone on board. Whale One has a fully licensed bar to ensure you can sit back with your favorite beverage while you soak it all in.
Traditional Welcome to Country
Our voyage begins with a traditional "Welcome to Country" performed by internationally acclaimed Gubbi Gubbi artist, educator, and performer Lyndon Davis, a heartfelt acknowledgment of the traditional custodians and a meaningful start to your cultural exploration.
Coastal Journey to Mudjimba Island
As Whale One departs, savor breathtaking views of the Sunshine Coast's pristine coastline on your way to the enchanting Mudjimba Island. Admire the natural beauty and iconic landmarks along the route.
Gubbi Gubbi (Kabi Kabi) Dreamtime Stories:
On arrival to Mudjimba Island, the renowned storyteller Lyndon Davis will enthrall you with ancient Gubbi Gubbi (Kabi Kabi) Dreamtime tales. These age-old stories provide a unique perspective on the region's natural wonders and indigenous heritage. Through these stories, gain profound insights into the profound connection between the Gubbi Gubbi (Kabi Kabi) people and their ancestral lands. Feel the spirituality and significance of Mudjimba Island as you connect with its enduring stories.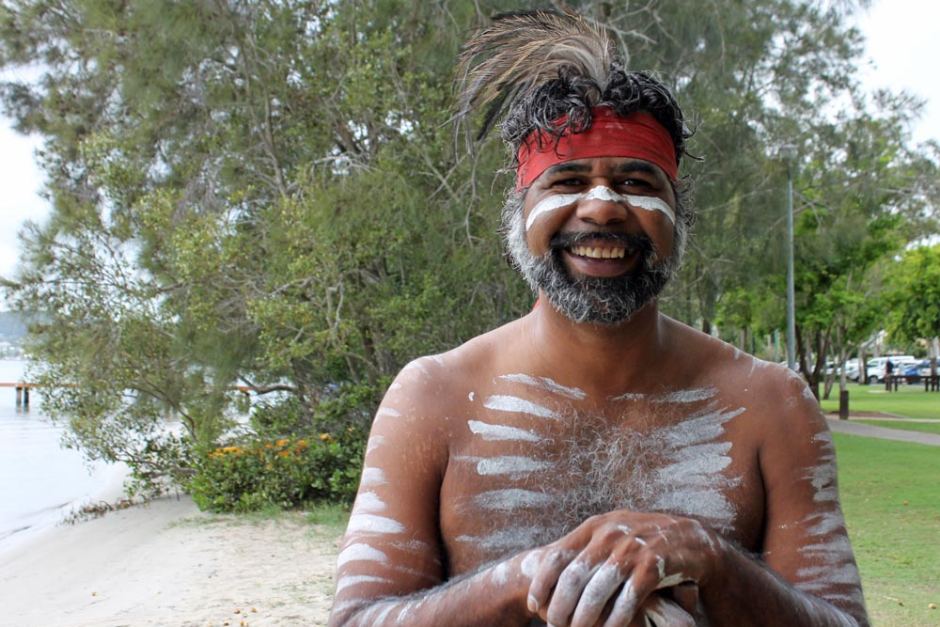 Marine Life Spectacle:
While on the Mudjimba Island Dreamtime Cruise, be prepared to encounter a diverse array of marine life. Keep your eyes peeled for playful dolphins, graceful sea turtles, and, if you're lucky, the majestic humpback whales during their migration season. This cruise offers not only cultural enrichment but also a chance to witness the wonders of marine life in their natural habitat.
Perfect for Families:
The "Mudjimba Island Dreamtime Cruise" is designed for families and participants of all ages. It offers an educational and interactive experience that fosters a deep appreciation for the indigenous history of the Sunshine Coast.
Secure Your Spot:
Don't miss your chance to be part of this exclusive journey into the heart of indigenous culture and heritage. Limited spots are available, so book your tickets today to ensure your family's place on this unforgettable adventure.
The "Mudjimba Island Dreamtime Cruise" aboard Whale One is a rare opportunity to connect with the timeless stories and traditions of the Gubbi Gubbi (Kabi Kabi) people while surrounded by the natural beauty of Mudjimba Island. Reserve your tickets now for a journey that will create lasting memories and a profound appreciation for the indigenous heritage of the Sunshine Coast.