PADI Instructor Development Course
PADI Instructor Development Course (IDC)
Sunreef's PADI Instructor Development Course (IDC) is your gateway to becoming a highly skilled scuba instructor. Unlike other scuba instructor courses our program installs the skills needed to excel as a world-class instructor, not just pass the exams. Mooloolaba on the Sunshine Coast, Queensland provides a unique training environment with world-class dive sites that will be both challenging and extremely rewarding. Sunreef is a leading PADI 5 Star IDC Dive Centre and marine tourism operator in Queensland. You will become proficient, impressive and highly employable as a Sunreef IDC graduate. Dive into a rewarding scuba instructor career with Sunreef and be prepared to shine in the underwater world.
Inclusions
PADI Instructor Development Program
Blended learning with online and classroom theory sessions
5 Specialty Instructor ratings (MSDT ready)
Team teach and certify your first real student
Wreck Dive HMAS Brisbane
Duration:
Runs over 10 – 14 days* full time, which is split between the classroom, pool, and open water dives. This time includes the Emergency First Response Instructor Course. *The PADI Instructor Examination is conducted over an additional two days at a location of your choosing. *the course director you choose will provide you a detailed schedule.
Training Center:
Sunreef at The Wharf, Mooloolaba on the beautiful Sunshine Coast
Investment:
$3999 includes course materials, all boat and pool fees. PADI Professional Membership Fees and Instructor Examination are paid directly to PADI in addition to the IDC.
Return on investment:
The current award wage for a Scuba Instructor in QLD is $32 p/h which means you only need to work 3.2 weeks as an instructor to make your investment back. Not to mention you're doing this by going Scuba Diving…
Meet your PADI Course Directors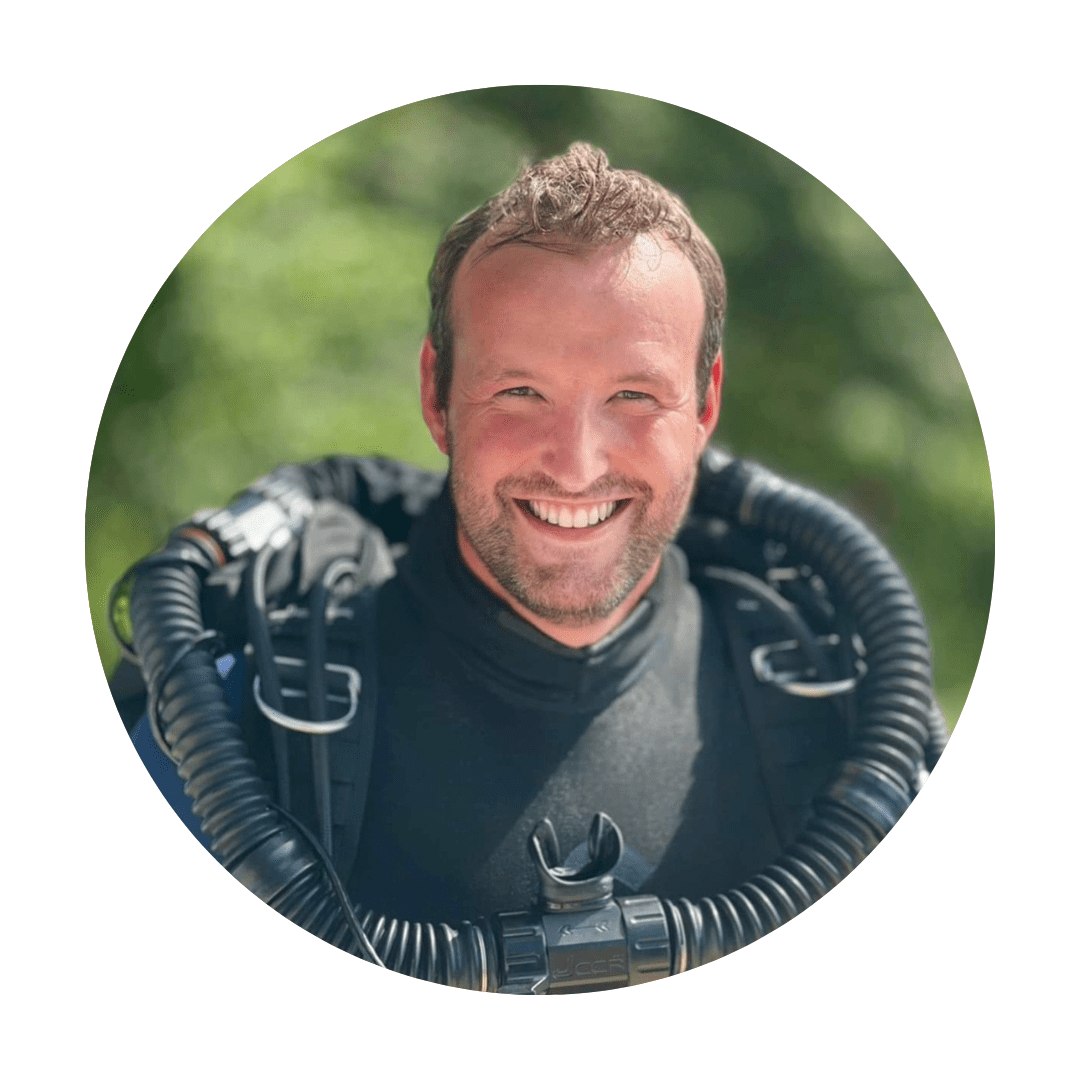 Mark is an enthusiastic and experienced full time PADI Course Director at Sunreef and has over 15 years experience as a dive instructor. Owner of Blue Horizon Diving Mark and his partner Holly have created an amazing career diving all over the world. Mark will teach you how to do the same and live the dream.
Dates with Mark
December | March | June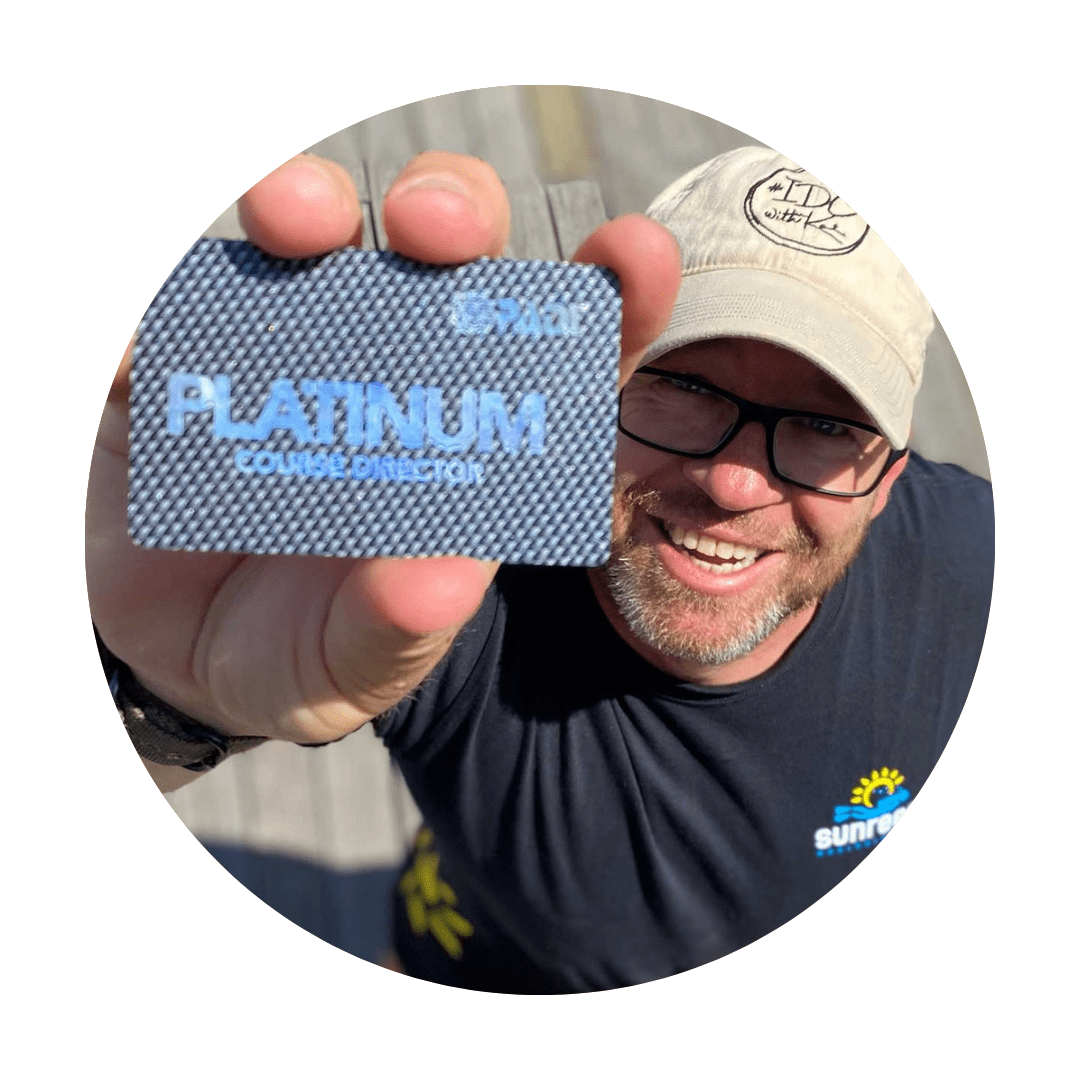 Kai is one of very few that have achieved PADI's highest rating, the Platinum Course Director status. Owner of Dive Instructor Academy and one of the most sort after mentors for professional diver training. Kai guarantees his students will pass the PADI exams or he will personally pay for you to do it again (after some more training).
Dates with Kai
Febuary | April | October
The PADI Instructor Development Course (IDC) is the key step in taking your professional
PADI Divemaster
rating to an entirely different level. Your range of capabilities will dramatically increase, allowing for greater employment opportunities in the dive industry.
You will be required to conduct study at home to complete your eLearning portion. The remainder of the theory/classroom, confined water/pool, and open water will be conducted during the IDC. Then the Instructor Examination will be conducted by PADI examinators right here on the Sunshine Coast as well as options in Cairns, Brisbane, or the Gold Coast!
At Home – eLearning
The eLearning portion is specially designed by PADI's own teaching department in conjunction with active status PADI instructors and Dive Centres.
This portion covers how to teach using PADI's teaching method and go in-depth on how each PADI course is structured to run.
At Sunreef – Developing Practical Skills
It's what really matters and what sets the Sunreef IDC apart. You will work closely with our PADI Course Director who has mastered the art of teaching PADI Open Scuba Instructors. They'll mentore you through being able to teach in any situation. Anyone can teach in perfect conditions, smooth seas don't make great sailors and this is true for Scuba Instructors as well. Our commitment is to make you a bullet proof instructor.
This portion covers how to teach courses from Open Water to Divemaster, assess your students' competencies, acknowledge student difficulties, and help them overcome issues. You will also complete the PADI Emergency First Responder Instructor (EFRI) course, which is required to be in teaching status as a PADI Instructor.
The PADI Instructor Exam
Once the IDC is completed you will be eligible to go on and complete your PADI Instructor Exams (IE). These are an external examination run by PADI all around the world and on the Sunshine Coast.
The PADI IE has been developed by PADI to ensure all Instructor Candidates have achieved the same level of training and are competent to teach PADI Courses and Programs.
During these 2-day examinations you will cover all the learning completed during your IDC at home and at Sunreef. You will be required to complete theory exams, PADI Standards and Procedures exams, confined water teaching, open water teaching and rescue skills.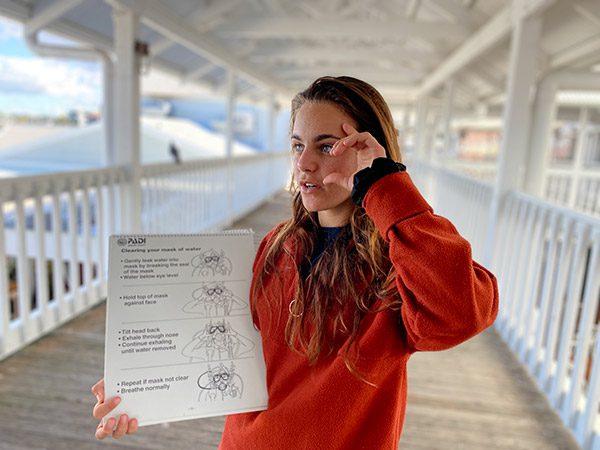 What Comes After Becoming a PADI Open Water Scuba Instructor?
After you successfully compelte the IDC & IE we're going to make it real! You'll team teach your first real student on a Sunreef Open Water Course, working directly with Sunreef's team of instructors.
During this process you will also be offerred the opportunity for paid work with an interview to join the crew at Sunreef.
Student Instructors please read the following
To enroll Sunreef's PADI Instructor Development Course you must be 18 years old or older. You need adequate swimming skills and need to be in good physical health. 
Prerequisites: Minimum PADI Divemaster or equivalent, 100 logged dives*, Emergency First Response Primary and Secondary Care within the past 24 months and be 18 or older.
* We run a "work-for-diving" program to get you up to the level you need if you have not yet logged 100 dives. This is a great way for you to clock up your dives and get invaluable on the job experience.
Required forms: Each diver must complete some paperwork at Sunreef before starting this course with us. You will also be required to have an Occupational Dive Medical (AS 2299.1) done in the last 12 months.