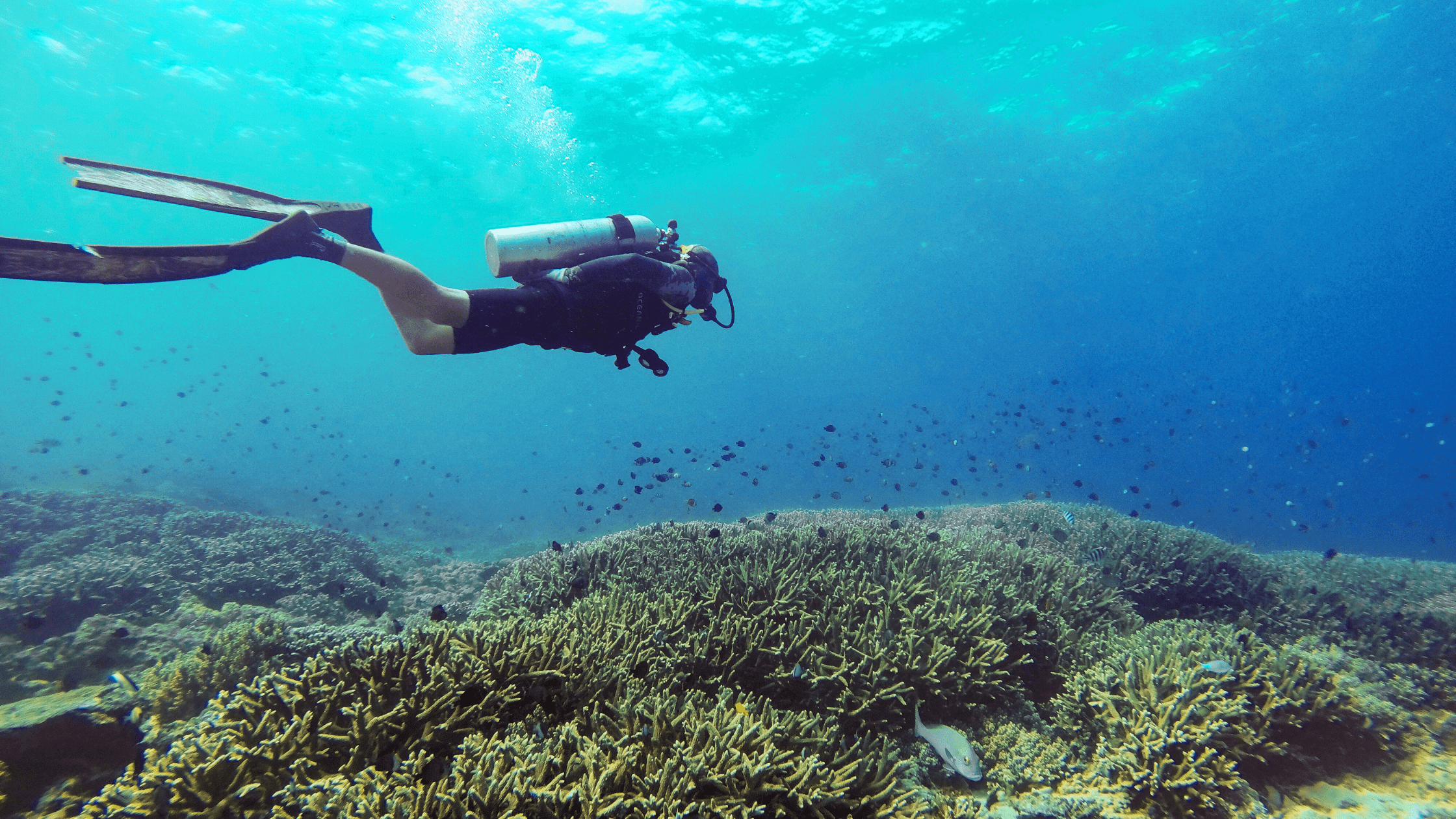 Queensland's Top 10 Dive Sites: An Underwater Odyssey
Renowned for its sunlit beaches and captivating landscapes, Queensland Australia is more than just a coastal paradise; it's an underwater wonderland. Boasting dive sites that range from the vibrant and vast to the serene and secluded, the region offers divers a plethora of unrivaled experiences. Here's our curated list of the top 10 dive sites in Queensland:
1. The Great Barrier Reef
No dive list is complete without mentioning this iconic gem. The world's largest coral reef system is a marine mecca, spanning over 2,300 kilometers.
Ribbon Reefs: This northern section offers pristine diving conditions. Highlights include the famed Cod Hole, home to the impressive Potato Cod.
Osprey Reef: A diver's dream, with crystal-clear waters, dramatic drop-offs, and a rich population of sharks.
2. HMAS Brisbane
Exceptionally setup for Scuba Divers of all expereince levels and widely regarded as Australia's best Military Wreck Dive. Located just 15 minutes by boat from Mooloolaba on Queenasland's Sunshine Coast, this former Royal Australian Navy destroyer has morphed into a spectacular artificial reef and marine conservation area teeming with inhabitants. Divers can enjoy all areas around and inside this wreck.
3. SS Yongala Wreck
This historic shipwreck off Townsville promises an unforgettable dive. Marine life thrives around this 110-meter vessel, creating a unique blend of history and biodiversity.
4. Wolf Rock
Located off Rainbow Beach, Wolf Rock is a series of four volcanic pinnacles. It's a hotspot for grey nurse sharks, especially during their aggregation period, and offers sightings of manta rays and leopard sharks.
5. Lady Elliot Island
Marking the southern tip of the Great Barrier Reef, the island's clear waters are a sanctuary for manta rays and a vibrant coral community.
6. Moreton Island and Tangalooma Wrecks
Close to Brisbane, this site offers 15 shipwrecks that have fostered an artificial reef, a playground for diverse marine life.
7. Manta Bommie, North Stradbroke Island
Between May and November, this dive site buzzes with manta rays, turtles, and an assortment of ray species.
8. Flinders Reef
Nestled just north of Moreton Island, Flinders Reef boasts a highest number of coral species of any subtropical reef in QLD, making it a top pick for divers seeking a colorful spectacle. It is also a renowned cleaning station for very large Green Sea Turtles, a real favourite for divers.
9. Lady Musgrave Island
This coral cay, part of the Southern Great Barrier Reef, offers lagoons and channels brimming with marine life. Expect to see turtles, reef sharks, and a mosaic of coral gardens.
10. Heron Island
A part of the Southern Great Barrier Reef, Heron Island presents over 30 dive spots, each abundant with manta rays, reef sharks, and vivid corals.
Diving Tips:
Optimal Seasons: While diving in Queensland is year-round, marine sightings can vary. Research your desired species for the best encounters.
Safety First: Dive within your limits and adhere to safety guidelines, especially when navigating wrecks.
Eco-friendly Diving: Keep Queensland's underwater paradises pristine. Practice buoyancy, avoid touching marine life, and ensure minimal impact.
With each dive site offering a unique experience, Queensland ensures a treasure trove of underwater adventures. From the magnificent Great Barrier Reef to the mysterious shipwrecks, these top 10 sites will leave every diver awe-inspired.